Frequently Asked Questions
Why have I never heard of you before?
Although we have been in business for over 45 years, we have never truly advertised. So, you've never seen a billboard, TV ad, heard a radio spot, or read about us in the newspaper! We have relied almost exclusively on word of mouth. We have found that many of our customers are so happy with our services, that they recommend us, often times voluntarily. Let us show you why we are the best kept secret!
We have a unique situation from a HVAC standpoint. Have you ever worked on anything similar?
With such vast experience & history, we have seen it all! We have customers in many industries, including but not limited to: healthcare, office buildings, places of worship, schools, manufacturing, food-service, governmental entities, health clubs, industries, and many more. So, we have experience in your situation. Contact us for more information; we'd love to customize a plan tailored to your distinctive needs.
Why should I sign a contract?
Although we have a few different types of contracts, they all share some extremely important benefits. A contract grants you, the customer, an immediate discount on labor & materials. Signing a contract also gives you priority status over non-contract customers with regards to service calls & repairs. If saving money and reducing downtime sounds like something you're interested in, please contact us for a more thorough review.
Can you fix the A/C at my house?
Gibbs Service Company only provides HVAC services to commercial/industrial clients. The technical knowledge, communication skills, and workflow vary
greatly between residential and commercial/industrial work. We have focused 100% of our efforts on the commercial/industrial side, to ensure that we are the best. Our work speaks for itself!
Why have I never seen you on construction sites?
Gibbs Service Company is not a general contractor, so we do not delve into new construction. By truly focusing on the niche of service & repair,
this allows us become leaders in our area. However, we do offer unit replacements to existing customers.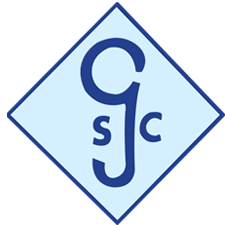 Office Information:
8200 Industry Drive
P.O. Box 15776
North Little Rock, AR 72231
Office: (501) 945-9382
Toll Free: (888) 871-4422
24/7 After-Hours Service: (501) 378-7027
Fax: (501) 945-9782
AR HVAC License #0951339
Let's Get Started:
If you are a business or own a commercial building, we would love to provide a quote for your HVAC contract.