What Our Clients Are Saying
"Very professional"
I have known the people at Gibbs for sometime and consider their character to be above reproach and their work to be very professional.
"Prompt in responding to calls"
They are prompt in responding to calls for service, and thorough in their diagnostic and corrective procedures. We highly recommend Gibbs for all your air conditioning installation and service needs.
"Takes care of emergency problems"
Gibbs has handled our normal service calls well. More importantly, they have on many occasions bent over backwards to take care of our emergency problems, which we deeply appreciate.
"…ability to respond"
The qualities which we feel a good service company must possess are honesty, reliability, technical expertise and ability to respond. In all instances where we have had an opportunity to work with Gibbs or to make a recommendation to a client with regards to HVAC service, we have been very pleased with the results of their work.
"Qualified, courteous, dependable"
Gibbs Service's employees are qualified, courteous, and dependable. I am pleased with the service we receive from Gibbs Service and recommend them highly to anyone.
"Highly skilled"
Gibbs has been doing contract work for us for several years and has always done outstanding work. I have also found all service people to be highly skilled in their respective areas and at all times very professional in their work. I would highly recommend Gibbs Service Company.
"Dependable in cases of emergency"
I can't imagine any organization more dependable in cases of emergency. In short, you can't go wrong in signing with Gibbs Service Company.
"…has become a dear friend to me."
Since I have been in charge of maintenance, Gibbs Service has become a dear friend to me. On weekends, holidays, or whenever there has been a need, Gibbs has responded immediately. I would commend their employees for their work and thank them for responding to our trouble calls and preventative maintenance.
"Punctual on their service"
They have always been punctual on their service calls and their performance has been outstanding. It has been pleasant to work with the people from the company. We have been very pleased since we changed to Gibbs Service Company.
"Always friendly and professional"
Gibbs Service is second to none. Their service technicians are always friendly, professional, and have responded quickly in our times of need. I would trust no other company for our heating and air needs.
"Working with them for 14 years"
Our business has been working with Gibbs for approximately 14 years and we have found them to be very prompt, courteous, and dependable. I would recommend Gibbs to anyone who needs knowledgeable and competent service.
"Responsive to emergency situations"
Gibbs Service has serviced our heat and air units since 1987. They have a personal relationship with us and it shows in their work. Gibbs is very responsive to emergency situations.
"Excellent service"
We have received excellent service and they literally goes out of their way to furnish good service to us. I can heartily recommend Gibbs to anyone who is considering service on air conditioning units.
"Helped us solve several problems"
Gibbs helped us solve several problems relating to the installation of the HVAC system in our facilities. They also installed an Energy Management System for us and have recovered the cost of the installation of this system two or three times. My recommendation is that you strongly consider Gibbs Service Company.
"Day or night to help"
During the past eight years, Gibbs have been called in day or night to help get equipment operating again and each time they have responded to my needs in an outstanding way. I would highly recommend Gibbs be used in all areas of HVAC.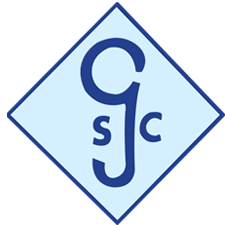 Office Information:
8200 Industry Drive
P.O. Box 15776
North Little Rock, AR 72231
Office: (501) 945-9382
Toll Free: (888) 871-4422
24/7 After-Hours Service: (501) 378-7027
Fax: (501) 945-9782
AR HVAC License #0951339
Let's Get Started:
If you are a business or own a commercial building, we would love to provide a quote for your HVAC contract.